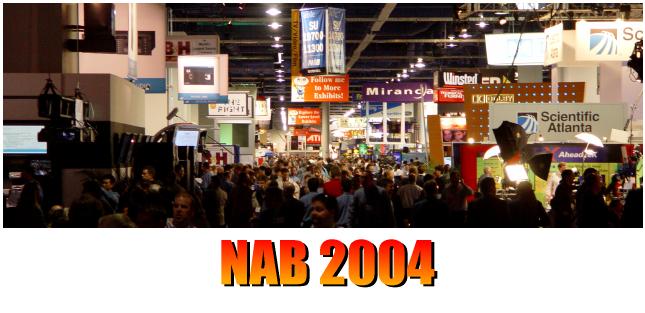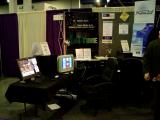 800x600
2560x1920
The relevant corner of the booth. Also visible are several instances of XOSView showing CPU usage across a personal renderfarm of 8 nodes. 2 2.2Ghz Opterons, 4 1.5Ghz Opterons, and 2 2.4Ghz Xeons powered through a demo loop.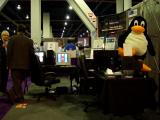 800x600
2560x1920
A clearer shot of the penguin. It was really hard to get a clear shot because it was so crowded.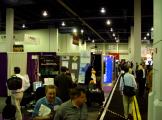 800x591
2484x1836
In relation to the rest of the show, the booth was quite small.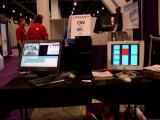 80z0x600
2560x1920
CU of 4 60fps standard definition streams being composited. This front end system was a dual 2.2Ghz Opteron with 2 Gig PC3200 RAM.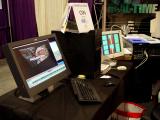 800x600
2560x1920
CU of a 24fps 1920x1080 stream being distorted. The dual Opteron could display 24fps 1920x1080 video quite easily. It should be noted we were the only ones showing this kind of software running on Opteron. Everyone else used Xeon and PowerPC. The Opterons, with 1MB cache, went through HD footage like nothing was there and could play 720x480 at 220fps.